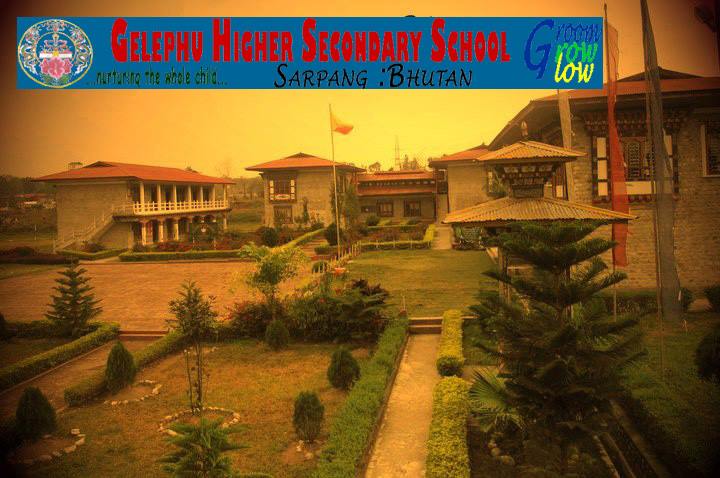 Mission of Gelephu Higher Secondary School :
Nurturing the whole child to nurture and develop our pupil's potential and character through varied enriching programs to face their future endeavors.

Core Values: 5 Ps

Patriotism Every individual will conduct themselves with commitment, loyalty, dedication and sincerity

Perseverance Every individual will not let failure defeat them , instead they will endeavor to gain success

Preservation Every individual will work and contribute towards preservation of culture, tradition and environment

Preparedness We will prepare every individual to become academically competent, physically fit and morally sound through quality education.

Personality Character building through continuous guidance.
For more details:
Visit GHSS Facebook Page: